Bonding over Beats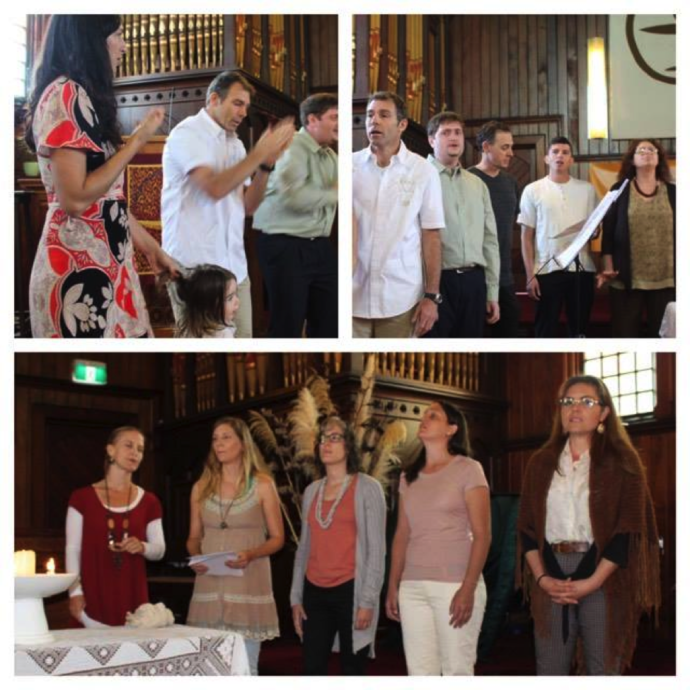 Did you know that Auckland nests a choir that contributes directly to the well-being of Latin American immigrants? CLANZ, as it is called, offers Latin Americans a space to celebrate their traditions. It helps re-enact emotional memories and in doing so builds a community around the feeling of togetherness.
CLANZ, which stands for Community Languages Association of New Zealand, runs a self-funded community choir based in Ponsonby in Auckland. It promotes intercultural understanding, by sharing Latin American music and culture with the New Zealand public. Through music, CLANZ aims to fulfill three missions towards the New Zealand people:
Informative – as it introduces the significance and style of each song to the public.

Formative – through voice and body training, it guides non-Spanish speakers towards correct pronunciation and delivers a comprehensive repertoire that contribute to building knowledge and understanding of Latin American culture.

Engaging – it welcomes anyone in the community and performs without cost, with the purpose of bonding with the general public, through emotional expressions.
CLANZ is directed by Celina Reyes Badger since 2013 when the choir was formed. She is a classically trained viola player with 16 years of experiences in professional orchestras in Argentina and New Zealand. Badger received training in Brazil, the US and Germany, and taught music at schools and community forums. She has been a part of numerous choir projects in Argentina.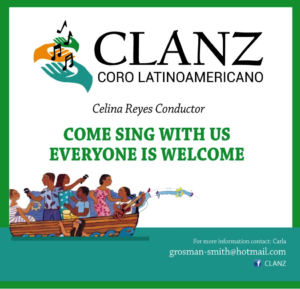 Over the years, under Badger's guidance, CLANZ has morphed into a bridge that connects Latin American immigrants with their New Zealand friends and family, via sharing of socio-cultural traits.
Venue: Leys Institute, Ponsonby, 20 St Mary's Road, Auckland 
Time: 5-7 pm, every Monday
Comment with your Facebook profile
comments