'The blessings are overwhelming'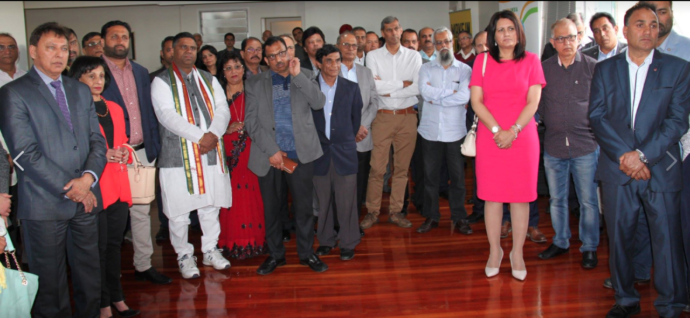 Picture this:
A couple had bought non-refundable tickets to Wellington to have life certificates issued by the Indian High Commission. But when they learned that they could get the same from the recently-opened Auckland Consulate, they dropped their tickets without a thought and went over to Onehunga.
An elderly person of Haryanvi origin, used to travel by overnight bus to Wellington, every few months, to get his life certificate. Now he is overjoyed that he can get it locally, and "so much more easily".
A Bengali student, applying for her residency, required the High Commissioner to endorse her birth certificate. That was the only document that needed to be authenticated so that she could submit her application. Imagine her relief when she learned that she did not need to travel to get the job done.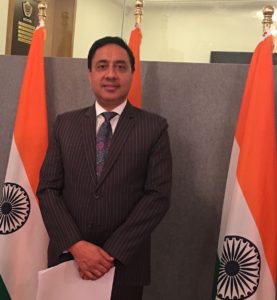 Cut to the Indian consulate's office in Onehunga. "The blessings I have gathered over the past one week are overwhelming," says Bhav Dhillon, the newly-appointed Honorary Consul of India. "I'm not a religious person, but in a holistic sense… especially when 70 to 90-year-olds come and bless me, I realise how important this service is for them."
The Consulate's jurisdiction covers the Northland, Auckland and Waikato region. Its office, based near the Onehunga mall in Auckland, became operational on November 6. Dhillon explains that Onehunga is the "geographical centre of Auckland, accessible both by motorways and public transport. The train station is only 50 metres away."
Onehunga is, actually, equidistance from Papatoetoe and Mt Roskill, the two suburbs with predominantly Indian population. Given these dynamics, the consulate office could not have been any better located.
With the steady rise in Indian migrants in the business capital of the country, the inauguration of this office was the need of the hour. "The population of Auckland prompted this move by the Government of India," feels Dhillon.
On the other hand, the community leaders claim, Dhillon was already supporting Indian students and the community at large, in very many ways, over the past 5-6 years. It was only but natural that he was chosen to serve the community officially.
Wise words
"Support India and help the country rise to the heights it deserves," says Dhillon, even as he gives the following advice to the community:
NZ passport holders can apply for Indian eVisa online and receive it within 4 days.
Ideally, NZ passport holders should get an OCI. It is like a lifelong visa to go over to India any time and stay for as long as they want to.
All Indians should renew they passports on time; and not after expiry.
Vox pop
Kanwaljit Singh Bakshi,
List MP, National Party
There is a lot of connectivity between the Wellington and Auckland offices. Bilateral visits between NZ and India can promote good will between the countries.
Dr Parmjeet Parmar,
List MP, National Party
Dhillon is our first Honorary Consul for India – the need for this office was established several years ago by the community. Feel free to share the blessings, Mr Dhillon. After all, more than 50 people visit you every day… The Indian government has made several services available online!
Bhikhu Bhana
President, New Zealand Indian Central Association
We no longer have to go to a notary public or to Wellington. Just get the documents signed here. Things can only get better from here.
Harshad Patel
Former President of the NZ Indian Central Association and Auckland Indian Association
Dhillon has been connected with the community for so long. He deserves the position.
Suresh Ramji
President, Manukau Indian Association
There has been some opposition to this decision, but those people will soon realise their mistake. Mr Dhillon has a great personality, who I met face-to-face for the first time.
Comment with your Facebook profile
comments