Roads of Wellington: The Indo-Kiwi Connection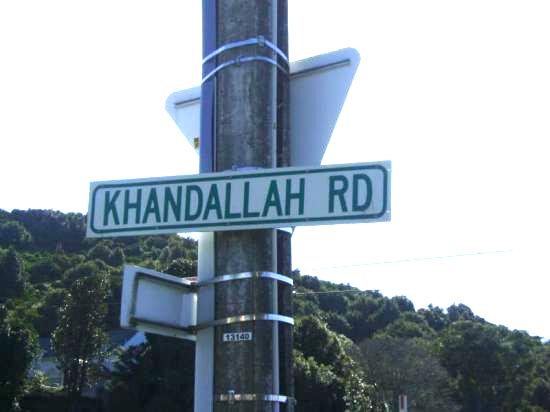 The Kiwi connection with India's freedom struggle runs deep. Some of the street names and suburbs in Wellington seem to suggest that the impact of India's first battle of independence, known as the Sepoy Mutiny of 1857 and the Indigo Revolution, a peasant uprising of 1859 in Bengal, was profound and indelibly etched in the minds of the early settlers who had worked in India.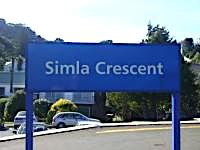 While New Zealand's commercial capital of Auckland has a suburb named Bombay Hills, political capital Wellington's ties with the Indian subcontinent is deeper with two suburbs having distinct Indian names – Berhampore and Khandallah. Behrampore is the name of a district in the east Indian state of Bengal, while Khandallah is a famous tourist spot near Mumbai on India's west coast.
Intriguing as it may appear, the Wellington suburb of Khandallah, has more than 30 street names that have origins in India, Pakistan, Bangladesh, Afghanistan and Myanmar. Local history does not reflect any obvious or stated reason for these street names. The logic behind naming these streets is open to conjecture and one plausible explanation can be the influence these places in India have had on British troops at that time who later made New Zealand their home.
Khandallah, which means resting place of the Gods or home of the God or hills and valleys, probably got its name courtesy an early resident, Captain Edward Battersbee, who was based in a military station by the same name in India, according to Living Heritage website. Captain James Andrews, who had also served in India, gave the land for a railway station he named Khandallah station. Wellington Council's website on street name suggests that Captain Andrews land donation for the railways station was conditional: all trains had to stop at this suburb.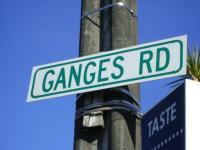 The street names of Indian origin give no indication of settlement or development of the district and are possibly "no more meaningful to the Khandallah residents than a collection of Maori street names would be to residents in India," New Zealand author Fanny Louise Irvine-Smith said in her book The Streets of my City (1948). The names are nostalgic for the residents of the city and the suburb that has seen a rise in influx of immigrants from the sub-continent since late '90s.
Living Heritages says the names of the streets were changed to Indian names to reflect the name of the suburb. Before this, they had names after the houses or families in the streets and in line with this logic, names such as Indira Place, Lohia Street, Shastri Terrace and Gavaskar Place find their place in Khandallah.
Lucknow Terrace in Khandallah and Kanpur Road in adjacent Broadmeadows suburb were probably named after the two Indian cities made famous because of the Sepoy Mutiny of 1857. Naming of roads such as Calcutta Street, Dekka Street (probably referring to Bangladesh's capital of Dhaka), Madras Street, Baroda Street, Delhi Crescent, Kabul Street, Karachi Crescent, Poona Street were corroboration of the importance of these cities in British India as centres of excellence, trade and commerce.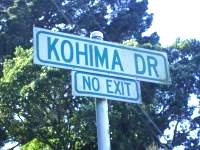 Particularly riveting are the names of two districts in Bengal in the list of street names in Khandallah – Nadia Grove and Malda Grove. Nadia and Malda districts in Bengal were home to revolutionaries of the Indigo Revolution. Indigo, a blue dye, was a plant of economic and political importance to the British and the colonial rulers made every effort to exploit the knowledge of indigo famers to benefit themselves, said Prakash Kumar, an associate Professor of History and Asian Studies at the Penn State College of Liberal Arts in his book Indigo Plantations and Science in Colonial India (2012). Needlessly to say, the revolution was ruthlessly put down by the British.
Mysore Street probably got its name from the south Indian city of Mysore, home of Tipu Sultan — popularly known as the Tiger of Mysore — who gave the British a hard time.
Wellington suburb of Berhampore was named by local land-owner George Hunter in memory of father-in-law Major Paul, who had served in India.
It is understandable that these soldiers brought back memories of wonderful places from the sub-continent and the streets in Khandallah were re-named around 1920s. The early settlers in Khandallah also brought with them fond memories of Indian cities and states that were known for their pristine natural beauty such as the hill-station of Shimla and northern state of Kashmir.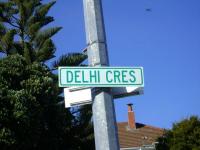 Here is a list of street names of Indian origin in Khandallah:
Agra Crescent, Amritsar Street, Baroda Street, Bengal Street, Calcutta Street. Cashmere Avenue, Dekka Street, Delhi Street, Everest Street, Ganges Road, Gaya Grove, Gavaskar Place, Gurkha Crescent, Indus Street, Indira Place, Jalna Street, Kabul Street, Kapil Grove, Karachi Crescent, Kohima Drive, Kim Street, Lucknow Terrace, Lohia Street, Madras Street, Maldive Street, Mandalay Terrace, Mysore Street, Malda Street, Nadia Grove, Omar Street, Poona Street, Punjab Street, Rama Crescent, Ramphal Terrace, Rangoon Street, Ravi Street, Simla Crescent, Simla Avenue, Satara Crescent, Shastri Terrace.
Photos courtesy: www.livingheritage.org.nz
Comment with your Facebook profile
comments