Kiwi-Indians rejoice as the tricolour unfurls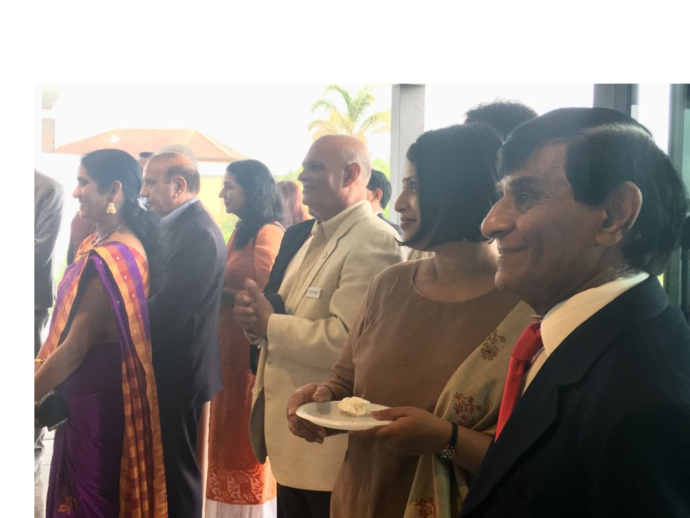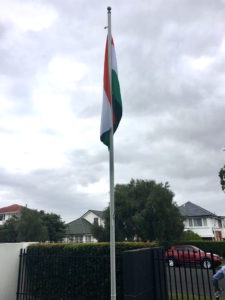 As the sun woke up to an overcast sky on the 26th of January, Auckland geared up to celebrate the Indian Republic Day – the first such celebration in the entire world, given how east of East NZ is. In fact, this was the very first celebration of the Republic Day organised by the recently appointed Honorary Consul of India in Auckland, Bhav Dhillon and wife Ruby Dhillon. And yes, the celebrations at the Indian High Commission's office in Wellington followed the Auckland hoisting of the Indian flag.
The day was almost set to go as planned, only to be marred by intermittent showers which delayed the hoisting by a few minutes. But the weather, in no way, could dampen the spirits of those gathered at the Dhillon residence. After a rejoiceful unfurling of the tricolour Indian flag, Dhillon addressed the Indian community leaders present for the occasion.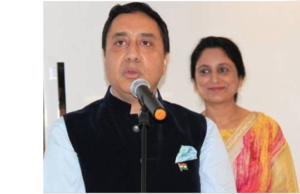 He reiterated the fact that these leaders were the face of India in NZ. "So it is your responsibility to uphold the image of our country," he said, quoting Indian Prime Minister, Narendra Modi, several times. India is not only the topmost destination for FDI, but has also been declared the largest consumer of data on social media, mentioned Dhillon. What's more, "according to the UN, Indian diaspora is the largest in the world," he added, explaining the contribution of Indians in world economy.
The magnanimity of this community was definitely reflected in the genial conversations that did the rounds that morning. Guests took turns to recite poetry by Nobel laureate Rabindranath Tagore and also sang patriotic songs in Hindi. Aanchal, a local singer, enthralled the audience with his share of renditions.
Comment with your Facebook profile
comments