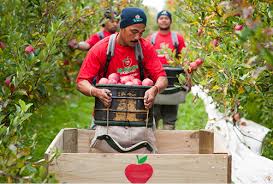 There are many who arrive in New Zealand on working holiday visas. The holiday is fun till the time the funds last. But then comes the daunting task of finding work in a foreign country. Odd jobs might come in easy, but where does one look for them?
Here are some quick-fix pointers to looking for that awesome job that makes those travels to dream destinations possible. There are a great variety of seasonal and temporary work opportunities to cover travel expenses. Maybe you want to live in one particular city or you might want to travel to different cities that are not so touristy.
To help you find work in New Zealand (in advance or when you arrive), here is a list of job sites. Most of them are free and gives you more information to plan your vacations, find work, and travel around the country.
Backpackers/Working Holidays
www.backpackerguide.nz 
www.backpackerboard.co.nz 
www.bunac.org 
www.stayatbase.com 
www.worknewzealand.org.nz 
General information:
www.fourcorners.co.nz/new-zealand/working- holidays 
www.anyworkanywhere.com 
www.aupairlink.co.nz 
www.job.co.nz 
 www.trademe.co.nz/jobs 
www.newkiwis.co.nz
nz.indeed.com 
www.seek.co.nz 
www.careers.govt.nz
www.working-newzealand.com 
www.careerjet.co.nz 
Agriculture:
www.nzfarmsource.co.nz/jobs 
www.canstaff.co.nz 
Horticulture:
www.taylorcorp.co.nz 
www.picknz.co.nz 
www.ssco.co.nz
www.seasonalwork.co.nz 
www.seasonaljobs.co.nz 
www.winejobsonline.com 
www.wwoof.co.nz 
www.coolstore.co.nz 
www.mrapple.com 
www.eastpack.co.nz 
careers.tandg.global 
Tourism and Hospitality:
www.hospotrade.co.nz
A visit to www.careers.govt.nz is strongly recommended, where you can find extra information and tips on job hunting, irrespective of what kind of visa you have. So have fun clicking on these weblinks. Who knows what other excitements that holiday has in store!
Courtesy:
http://www.holanuevazelanda.com/2012/10/lista-de- sitios-web- para-buscar- trabajo.html
Translated by 24/7 TranslatioNZ Ltd
Photo credit: immigration.govt.nz
Comment with your Facebook profile
comments