Foreign language learning in NZ schools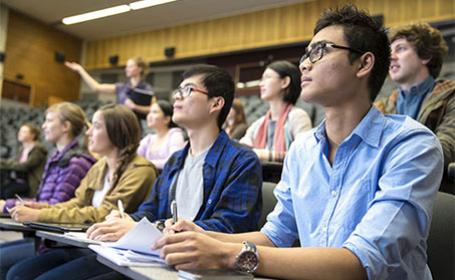 If eventually passed by Parliament, the bill filed by Auckland Central MP Nikki Kaye, National's education spokesperson, will have substantial benefits for our young people and for New Zealand, says Asia New Zealand Foundation education director Jeff Johnstone.
The absence of a national policy on languages is concerning, he says.
"We must have a more deliberate approach to language learning so our children don't miss out on the opportunities that are available for those who know more than one language."
With the rise of Asia's relevance to New Zealand, second-language proficiency, particularly in Asian languages, will give young New Zealanders exciting career opportunities both here and overseas, Johnstone says.
In addition, Johnstone says such a policy would help improve student achievement, citing multiple studies showing the benefits of being multilingual. He says it would also help protect languages and cultures now part of New Zealand's society.
"There is an urgent need for a specific strategy on language learning from early childhood education through to tertiary level," says Johnstone.
"This private member's bill is a step in the right direction and we enjoin other stakeholders to support it."
Last year, the Foundation released the report 'Losing Momentum: School Leavers' Asia Engagement' which shows there has been a decrease in the proportion of senior secondary students who are learning an Asian language from 39 percent in 2012 to 34 percent in 2016.
Courtesy Asia New Zealand Foundation
Photo courtesy: www.studyinnewzealand.govt.nz
Comment with your Facebook profile
comments