In support of new migrants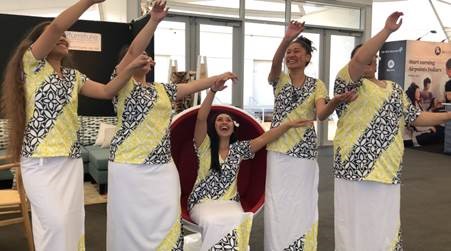 "Migration has almost doubled since 2014 and as a result we're seeing more demand for migrant services," said Jack Hou, ANZ Head of Migrant and Auckland Asian Banking, at the 2018 ANZ Migrant Expo. "Auckland is a melting pot of international cultures with more than 160 languages spoken here and we're delighted to celebrate diversity… It was wonderful to meet so many people who are new migrants in New Zealand and excited about the opportunities available here," added Hou.
Thousands of people seeking information about New Zealand life and culture attended the day-long expo at The Cloud on Auckland's waterfront on Saturday, June 16. This was the fifth in an annual series focused on helping migrants understand New Zealand's education system, employment, living and the community support offerings available. Throughout the day there were cultural performances, a range of international cuisines on offer and more than 70 stalls and eight seminars offering advice about living locally.
"The Expo coincided with my visit to New Zealand," said Gusatvo Salas, who is visiting from Venezuela, " I hope to live in New Zealand one day and it's great to see the support of the New Zealand community for migrants."
ANZ understands "the complexities of moving to a foreign country and the courage it requires. We've hosted the Migrant Expo since 2013 and each year we've received positive feedback in terms of understanding Kiwi culture," added Hou.
Courtesy: Indian Weekender
Comment with your Facebook profile
comments